Welcome to the gem of the Gargano
A view across the sea
Bordered on three sides by the Adriatic Sea, the Gargano is an explosion of beauty where nature prevails. Wherever you rest your gaze, the landscape of the Gargano knows how to amaze you with something different: forests, pine groves, white cliffs, heavenly beaches and sea caves with a thousand facets.
Vieste
Perched on the easternmost part of the promontory and enclosed by two long sandy shorelines, Vieste is the Gem of the Gargano. A small town with a maze of alleyways crisscrossed by the sea breeze that fuse together its two souls: the modern and the medieval, with incredible charm. The historic centre is dotted with panoramic views such as Punta San Francesco: a cliff overlooking the sea where the Church of San Francesco of the same name stands and from where you can admire the famous trabucchi, a landmark of the Gargano culture. A town to be visited by foot: from the Porta Ad Alt, to the Church of Santa Maria Assunta with its peculiar wooden ceiling, the famous Scalinata dell'Amore with the lyrics of the song by Max Gazzè, and the magnificent Swabian Castle perched above the sea.

Sea Caves
Genuine natural works of art, the sea caves comprise some 20 large cavities created as a result of atmospheric phenomena. The caves are within tall white cliffs overhanging the sea, with Mediterranean vegetation jutting out over the azure waters, alternating with small coves of white pebbles that can only be reached by boat. The light reflections create a unique play of colours that provide a stunning spectacle. Not surprisingly, the coast of the Gargano is one of the most striking landscapes in all of Apulia.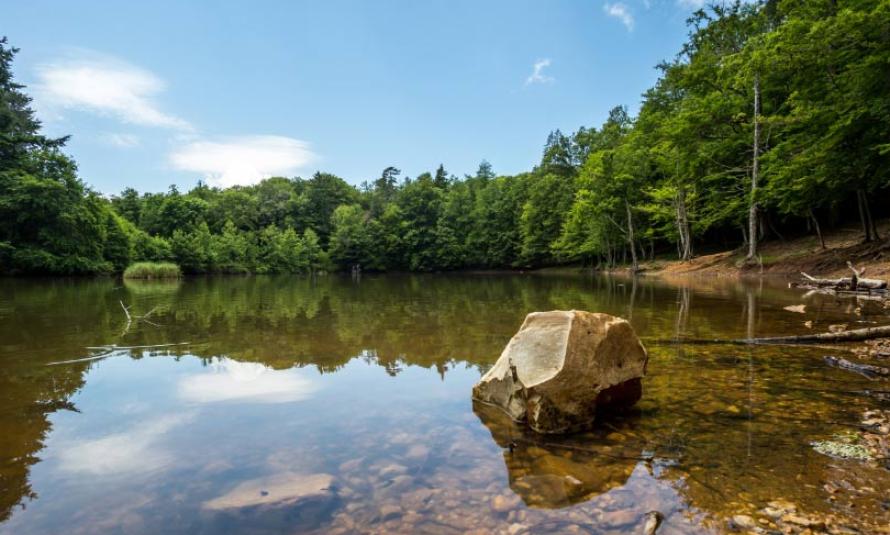 Siti Unesco
Nel Gargano, ci sono due splendidi siti divenuti Patrimonio dell'Umanità tutelati dall'UNESCO: uno naturalistico e uno di carattere storico-religioso. La Foresta Umbra è una riserva naturale e protetta che si trova all'interno del Parco Nazionale del Gargano, caratterizzata da piante di una grandezza davvero inusuale. Monte Sant'Angelo, invece, è tra i luoghi di culto più importanti al mondo, nonché meta di pellegrinaggio. È un borgo ad alta quota che racchiude il Santuario di San Michele Arcangelo, il campanile, la grotta, il museo e le cripte.

Events in Vieste
During the summer, the town is filled with events that attract tourists keen to discover the town's atmosphere. Among the most interesting events is La Vieste en Rose: the Apulian rosé festival that inaugurates Vieste's summer. An evening that aims to highlight the excellence of this territory with rosé tastings from the most renowned Apulian wineries. Wonderful also is the Vieste in Love event, which aims to transform the town of Cristalda and Pizzomunno into a city of eternal love, with concerts and shows located throughout the historic centre.